</p>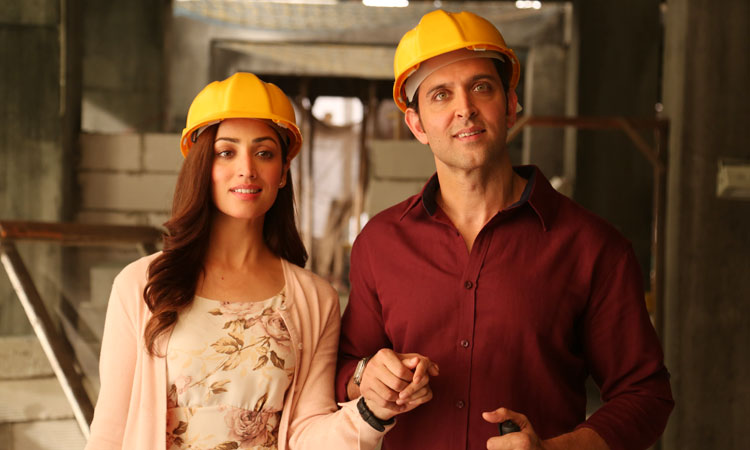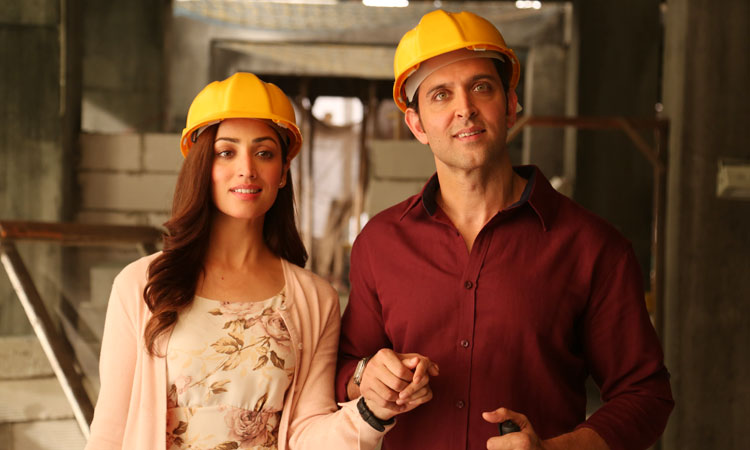 EXPECTATIONS
Director Sanjay Gupta isn't quite known to make love stories. Pick up his films and most of these, except for his last release Jazbaa, have macho characters taking centre-stage. That leads to high decibel music as evidenced in films like Kaante, Musafir and Shootout at Wadala, to name a few. Hence, when he makes a love story cum revenge tale Kaabil with Hrithik Roshan in the lead, one looks forward to what he has to offer. More so since Rakesh Roshan steps in as a producer and brings Rajesh Roshan on board as the composer, hence promising a good fusion of timeless melodies with contemporary sound.
MUSIC
Kaabil sees a fantastic start with the title song 'Kaabil Hoon'. It is remarkable to see how Rajesh Roshan brings to fore the kind of tune that he had offered way back in films like Khudgarz and Khoon Bhari Maang, and there is similar sound in 'Kaabil Hoon' as well which has simplicity written all over it. One has to compliment Nasir Faraaz for the kind of poetic words that he puts together which makes you fall in love with the characters. This is further accentuated by some brilliant singing by Jubin Nautiyal and Palak Muchhal which makes 'Kaabil Hoon' a complete package affair in its original as well as the 'sad version'.
One begins to play 'Haseeno Ka Deewana' with an element of apprehension. After all, Amitabh Bachchan's 'Saara Zamaana' from Yaarana has been iconic and one continues to enjoy Kishore Kumar rendering this Anjaan written track. However, all these apprehensions are quashed once Gourov-Roshin recreate this track in a new 'andaaz' with Payal Dev and Baadshah lending complete justice to their version. They bring in an element of spice to this track with fusion lyrics by Kumaar. Eventually 'Haseeno Ka Deewana' turns out to be a foot tapping outing which manages to establish an identity of its own after three to four hearing.
Manoj Muntashir steps in as a lyricist with a couple of back to back songs at this point in time. Along with singer Jubin Nautiyal, he creates 'Kuch Din' – yet another love song – which has a trademark Rajesh Roshan stamp to it. With mushy lyrics going with it, this one has a smooth sailing feel which lets the song go past by in a jiffy. Though between the two romantic numbers so far my pick would be the title song 'Kaabil Hoon', it would be interesting to see how some lively picturisation makes 'Kuch Din' further stand out.
The manner in which Vishal Dadlani begins to render the next song, you imagine another heart-warming love song to follow next. In fact the words that are heard right at the onset, 'Kadam Se Kadam Jo Mile' are the ones that play in the theatrical promo and the sound of saxophone is haunting too, something that immediately reminds one of many a Rajesh Roshan composition from the era gone by. However, soon enough French words 'Mon Amour' (which stands for My Love) are heard and the song takes a different route altogether by turning into a Spanish carnival outing. A fun celebratory foot tapping track.
Kaabil gets a grand finale for itself as Rajesh Roshan's chartbuster composition 'Dil Kya Kare Jab Kisi Se' from Julie is recreated as 'Kisi Se Pyar Ho Jaye' by Gourov-Roshin. Lyricist Kumaar brings on his own touch to the immortal words penned by Anand Bakshi and the team makes sure that the essence of the original is retained in entirety. Jubin Nautiyal gets his third track in the album and makes sure that the kind of confidence shown in him is completely justified through his effort. He is effortless behind the mike and the spirit of 'Dil Kya Kare Jab Kisi Se' ends up being loveable all over again. A chartbuster all over again.
OVERALL
The music of Kaabil is a big winner and has a consistent sound to it. In fact it is good to see the mix of timeless melodies with today's sound integrating well into a fulfilling experience. The musical team has clearly given Sanjay Gupta his best soundtrack since Musafir and for Hrithik Roshan too, this is a complete album that he would be proud of.
OUR PICK(S)
'Kaabil Hoon', 'Haseeno Ka Deewana', 'Kuch Din', 'Kisi Se Pyar Ho Jaye'
Original post –